With the latest version of Dead Man's Snitch for Android, we have taken a big step toward giving you the information you need to react quickly and appropriately when the unexpected occurs. Our Android development team has been hard at work so you can get more information about your snitches at a glance.
Snitch Details and Check-in History
In addition to seeing the current state of your snitches, you can now dig deeper to see more information about what is going on within the app. Now you can see your notes about the job and how to fix it if something goes wrong. You can also see the history of your check-in periods and any messages that were sent when it completed or failed.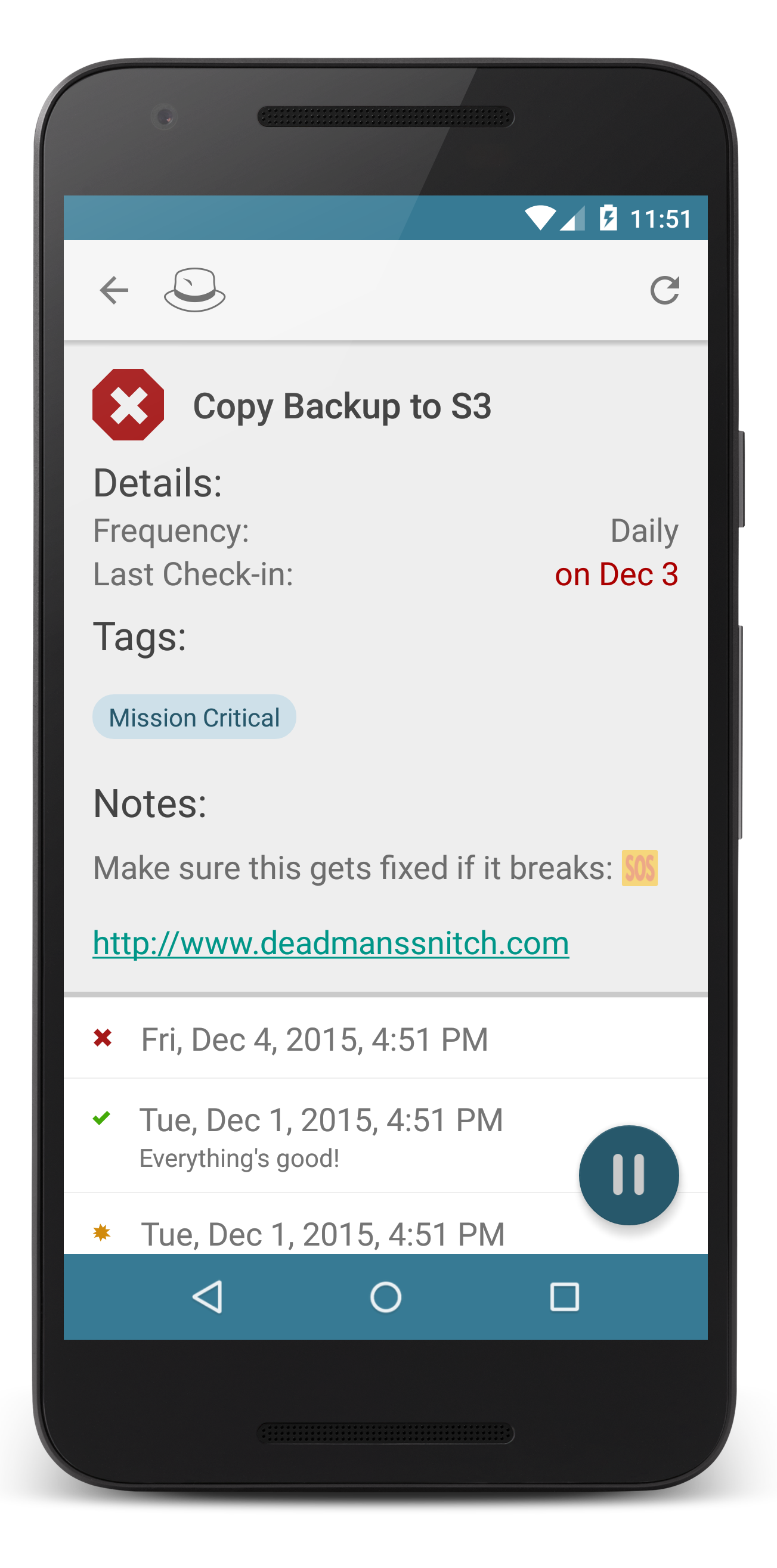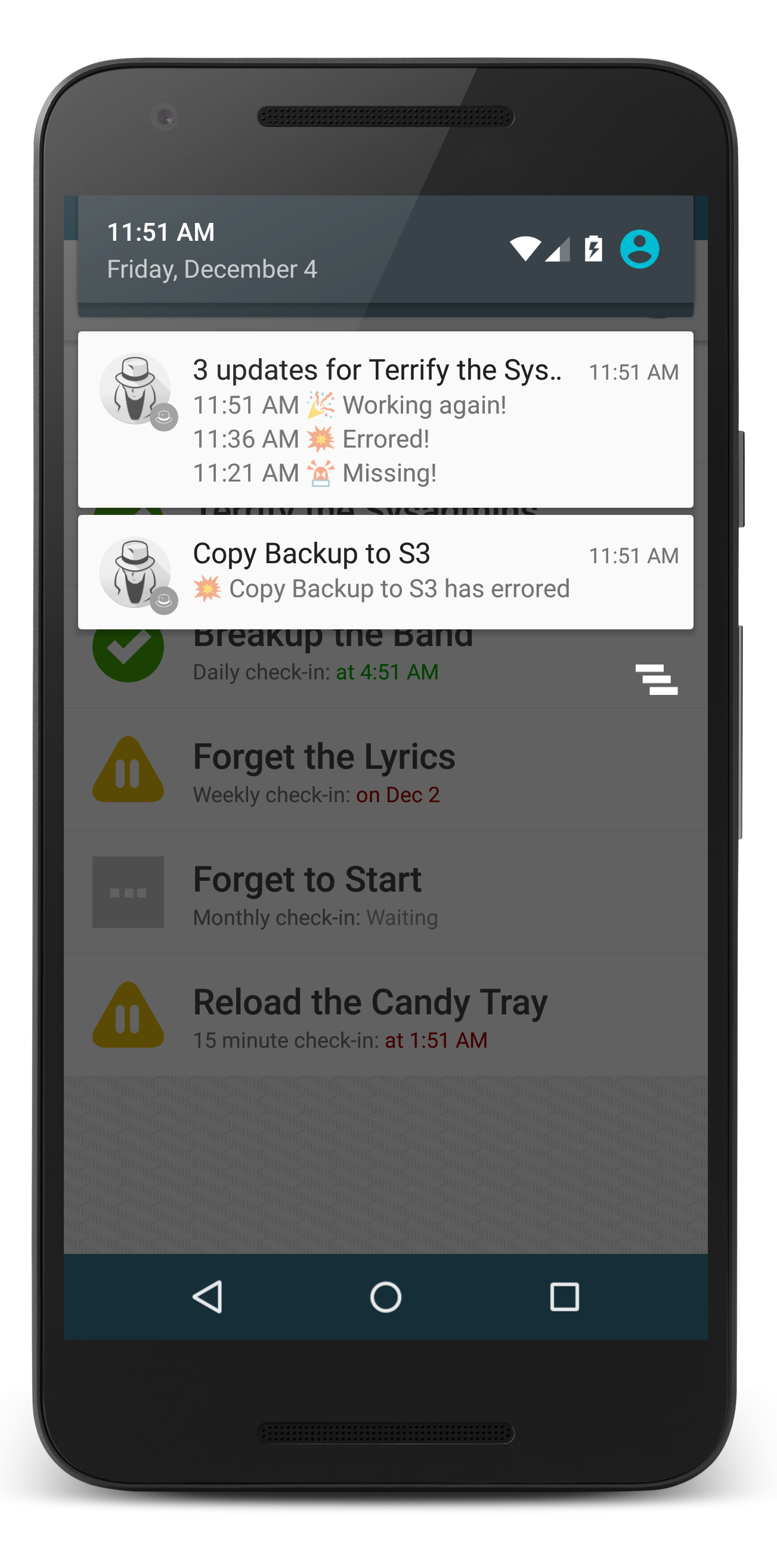 React Quickly with Enhanced Notifications
We have enhanced our notifications to make it clearer which snitches are acting up and what they are doing. Each snitch now has its own notification stream showing you a timeline of the latest activity right from your lock screen.
Swipe to dismiss the notifications, or click them to open the app directly to the detail screen. Use your notes to let you and your team know about job priority and provide debugging guidelines. Send messages when your jobs succeed or fail so you can react quickly to the problem at hand.
Just as before, you will get push notifications to the app provided you have an upgraded plan. You can also pause any failing snitches to stop those notifications while you investigate the problem, or just decide to wait and see what happens. Either way, we'll still notify you when everything starts working again.
Go download the app to your Android device and start getting informed!