Exciting things are happening with Dead Man's Snitch!
We have rolled out some great new features for Dead Man's Snitch (DMS). Please take a moment and let us walk you through what we've been up to. We think you will appreciate what we have done.
iPhone App Available Now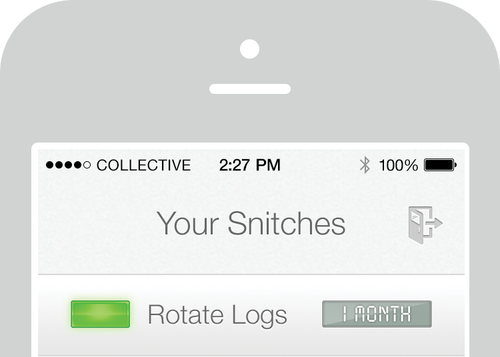 Users can now download the DMS app to conveniently monitor their Snitches from their iPhone. The app will allow users to get alerts quickly and conveniently when their processes aren't reporting back to DMS. Download the app here
Email Subject Line Alerts


New email subject line prefixes make viewing your Snitch alert emails faster and easier. The terms, [MISSING] and [REPORTING], will be displayed at the beginning of your email based on whether or not your processes are running.
New Logo & Visual Improvements

We are proud to finally roll out a logo for Dead Man's Snitch. Up until now we relied on our status LED to represent us. We knew it was time to put a face on DMS and that is why we made a logo.
Additionally we have improved the appearance of UI elements in the web app to be in line with our new iPhone app. Updates will continue to be released as we enhance the functionality and user-experience of Dead Man's Snitch.
Stay tuned & happy snitching!