15 & 30 Minute Intervals
We're excited to announce that your #1 most requested feature, 15 and 30 minute intervals, are now live! Monitoring tasks that run multiples times per hour is now easier than ever. You'll also receive alerts up to 4x faster than before—Enjoy!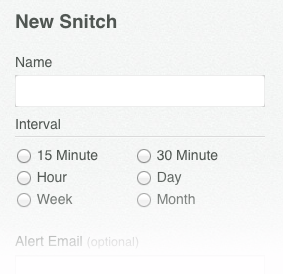 UI Facelift
The dashboard needed some love. We redesigned your dashboard to make it even easier (and faster) to manage your snitches. It doesn't stop here, though. We'll be introducing new features and functionality in the near future. Stay tuned!

iPhone App
We carried the new UI into our beloved iPhone app. Push notification alerts are available if email alerts aren't enough! The app is free to download here.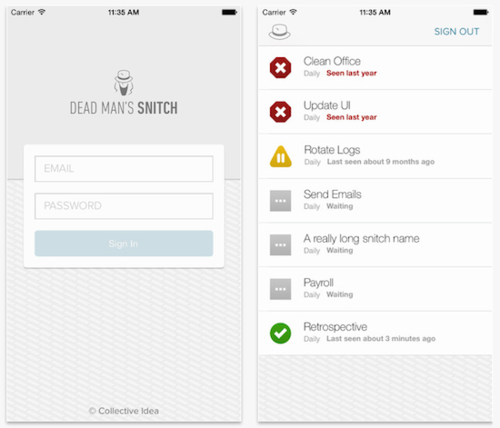 Never heard of Dead Man's Snitch but use cron or Heroku Scheduler? Give it a try free!