We made a small update to our tooltips! Originally we only displayed check-in times in UTC. Some of our users shared with us that this was inconvenient and asked if we could convert the timestamps to their local time.
Now, all tooltips convert snitch check-in timestamps to a user's local time zone and displays this in the tooltip on hover.
These tooltips are available on your dashboard…

…and the individual snitch activity page.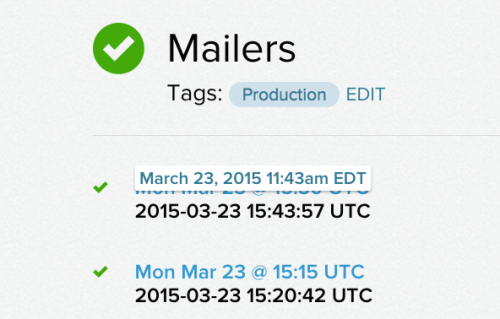 We appreciate your feedback. If there's something you would like to see added reach out to us anytime!